Work for a company that truly believes #EveryTeammateCounts. We invest in our teammates through offering comprehensive benefits and continuous training and development, and we show appreciation by celebrating teammate achievements. Join us today and feel what it's like to be part of a Force for Good.
TACTICAL TRAINING
HSS is proud to offer our teammates the right training to help them be their best. The Tactical Training team leverages their decades of experience to invest their time and expertise in the training of our teammates. Teammates receive extensive initial training and recertification courses in use of force tools including handcuffs, TASER, and firearms to keep their skills sharp and confidence levels high.
DE-ESCALATION TRAINING
All healthcare security officers receive training from our Techniques for Effective Aggression Management (TEAM®) program, which is the most effective healthcare-specific workplace violence intervention training program available. Our training prepares teammates to identify the early signs of agitation, mitigate escalation, and confidently interact with unruly or disoriented patients.
CERTIFICATIONS
HSS encourages teammates to obtain industry specific certifications in Healthcare & Aviation Physical Security, Medical Equipment Management, and Technology Services. As part of our commitment to focusing on our teammates' development, we provide resources and funding to help teammates reach their goals and obtain certifications from several programs. We also celebrate our teammates and sites, recognizing them as they achieve their goals.
LEADERSHIP TRAINING
HSS is proud to have a high internal promotion rate and we support our teammates as they become leaders of our organization. Examples of leadership development courses include Management Foundations, Interviewing Toolkit and Selecting Talent, TEAM Certified Trainer Program, and a series of workers compensation-focused courses.
ONBOARDING TRAINING
Whether you're brand-new to the security industry or have years of experience, we support you. All teammates will go through initial training to help acclimate you to the HSS Way. Examples of onbarding training include New Security Officer Orientation and New Teammate Orientation. Teammates will also receive on the job training specific to their location.

At HSS, we believe developing and retaining teammates is accomplished through a sustained and multi-pronged effort that includes offering an attractive compensation and benefits package.

HSS offers a comprehensive employee benefits program including:
Medical, Dental & Vision Insurance & Supplemental Medical Reimbursement Plans
Paid Time Off &
Paid Holidays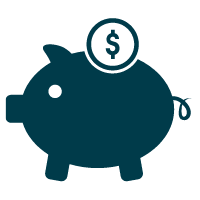 401k Plan & Retirement
Planning Consulting
Life Insurance for
Teammate & Family
Short-term & Long-term
Disability Income
Protection Benefits
Employee Assistance
Program
Recognition & Rewards
Program
Pet Insurance
Perks Discount Programs
with Free Classes from
Yoga to Financial Wellness
*Benefits and perks may vary by location or job type
THE SIX WORDS THAT

DEFINE US
AUTHENTIC

Genuine and real. We are true to who we are, what we do and whom we serve. We act in a manner that shows honesty and sincerity.

INNOVATION

We evolve. We are dedicated to creating new, effective methods to provide the best service to our clients & communities and streamline our internal processes for our teammates.

FOCUSED

We're dedicated. We do our best work for our clients, communities and teammates by utilizing various levels of insight to approach situations clearly.
EMPATHY

We get it. We know what it's like to stand in our clients' and teammates' shoes and show that we understand and care through our day-to-day actions.

INCLUSIVE

You belong. The entire community of HSS, including teammates, clients and partners, has an important voice and has the ability to share and express their ideas in a safe and welcoming environment. We appreciate that every teammate is unique and believe all our teammates have a place here.

COMMUNITY

We're better together. We advocate for our teammates, clients and partners and create a sense of belonging within the HSS family and the communities we serve. By working together, we continue to be a force for good.